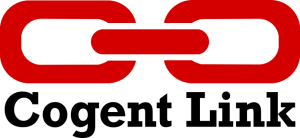 Strategy

and

Execution
Commercial

and

Technical
Time-honored

and

Innovative

Interim Executive
Leadership
Interim executive services allows you to:
Make progress even while your search is ongoing
Gain insights into what is required for success in the role
Take your time finding the right permanent executive
Give your eventual placement a head start
Specialization in general management, product management, marketing, strategy, commercial, business development, and innovation roles.

Strategy is the foundation of a successful business.  Mark's approach to strategy development is rooted in developing a fundamental understanding of the value proposition to customers. He takes a quantitative approach whenever practical, and leverages years of experience and context across multiple industries.
Strategy isn't stagnant.  Mark can help develop the right processes for your organization to ensure your strategy stays relevant and to make refinements and course corrections when necessary.

Increasingly, the ability to rapidly develop new products, services,  technology, manufacturing methods, and business processes is key to delivering a superior value proposition to customers/end-users.
Mark takes a practical approach to ensure your business is  agile and responsive.  Part process, part decision rights, part culture, part performance management,: It takes a wholistic approach to achieve world class innovation capabilities.

Investing in price optimization is one of the most significant levers business can utilize for near term bottom line gains … but it takes a comprehensive approach.  Companies with effective pricing programs deliver 23% more profit than their piers and usually gaining at least 300 basis points of EBIT.
Mark has extensive  experiencing in developing price optimization programs, including:
Customer pricing  segmentation
Pricing / 

elasticity modeling 

for making the tradeoff between volume and price

Promotion pilots 

to test programs
Migrating from cost+ to 

value selling

Pricing process and governance 

Sales incentive program development

Performance measurement 

for pricing

Capital Allocation & Investment Thesis
The odds are stacked against you:
75% of venture-funded business fail
70 to 90% of new product launches fail
70 to 90% of acquisitions fail to achieve their strategic and financial objective
Mark can provide an unbiased, third-party perspective on existing and potential companies, product/business lines, and technology. Years of experience in multiple industries provide unique context. As an outsider, Mark often asks questions that are often assumed as "given", providing provocative insights.
Make sure your investments and capitol allocation beat the odds!

Mark can work with your company's executives to help you achieve superior results. He is a trusted partner, holding candid conversations, and acting as a sounding board. Our incentives are aligned – the executive's success is paramount.
Mark specializes in assisting executives in their first roles, executives who are over-extended, and with executives transitioning from "running the business" to "changing the business":.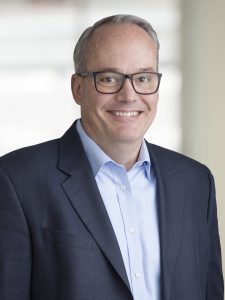 Mark is the founder and Principal of Cogent Link.  Mark is a highly accomplished business executive with a proven track record of driving growth, improving operating performance, accelerating innovation, and increasing shareholder value across a broad range of leadership roles.  He has held complete P&L owner up to $200M in highly complex businesses with global operations and customers serving a multitude of markets.  Additionally, he has been the primary owner of shared P&L in matrixed organizations up to $550M.  Mark has broad company profile experience:  sizes from startup to Global 100; ownership by private equity, venture capital, foreign business unit, and public companies.  He is an expert in strategy development, operational execution, portfolio management, and delivering profitable growth through commercial excellence, new product innovation, price optimization, and market-back strategies.  Mark has deep experience in leading large-scale restructurings, business turnarounds, and M&A/integration. He is known for being an authentic leader who excels at developing people and building winning cultures. 
President, Diamond Innovations 

(now Hyperion Materials Tech.)

President, Sunpower, Inc.,

 (now part of Ametek)

President Nanostatics

VP, Marketing & Strategy, Northwest Hardwoods

VP, Global Product Management and Market, Sandvik Hyperion

Principal, Booz Allen & Hamilton 

(now Strategy&, part of PwC)
BSEE, University of Cincinnati
MSEE, Massachusettes Institute of Technology
Nanostatics, Executive Director/Chairperson
Diamond Innovations, Executive Director
Global Cooling, External Director
Microgen Engine Corp., External Director
Sunpower, Inc. Executive Director